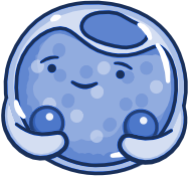 What is "Raising the Line"?
If you want your scholarship application to stand out, start listening to the Osmosis Raise the Line podcast.

Its focus? Preventing the global shortage of 15 million physicians, nurses, and other clinicians predicted by 2030. A key solution: increasing global healthcare capacity by training more people in medicine, thus "Raising the Line" of quality, accessible healthcare.

From authorities in medicine like former Director of the U.S. Centers for Disease Control, Dr. Tom Frieden, to policy and education experts like Chelsea Clinton and Arianna Huffington, hosts Dr. Rishi Desai, Osmosis Chief Medical Officer, Shiv Gaglani, Osmosis CEO, and Nurse Jannah Amiel, Director of Nursing Curriculum, lead insightful conversations that dig deep into real solutions to the challenges you'll face as a healthcare professional.

Start listening wherever you get your podcasts so you can spark the ideas you need to create a scholarship application that stands out!
Congratulations to our 2021 Scholarship Winners!
2021 Raise the Line Scholarship Grand Prize Winner: Sereena Jivraj

TCU & UNTHSC School of Medicine

2021 Raise the Line Scholarship Winner: Deborah Dele-Oni

Kansas City University College of Osteopathic Medicine

2021 Raise the Line Scholarship Winner: Hayden Naizer

The University of Texas Health Science Center at Houston School of Public Health

2021 Raise the Line Scholarship Winner: Kari Staples

Campbell University College of Pharmacy & Health Sciences

2021 Raise the Line Scholarship Winner: Samir Nacer

San Juan Bautista School of Medicine

2021 Raise the Line Scholarship Winner: Zenab Jamil

SUNY Downstate Health Sciences University
Meet our 2020 and 2019 Scholarship Winners
2020 Grand Prize Winner
Benjamin Curnett
Benjamin Curnett is a student in the accelerated BSN program at Regis University in Denver Colorado, Class of 2021. He has been an EMT, a river guide, a kayak instructor, a NOLS instructor, and a ski patroller. Though leaning toward work in the ED or ICU, Ben is excited by all the career possibilities available in the world of nursing. His first degree was in creative writing, and he leaves a career in advertising to pursue nursing with the goal of helping people, families, and communities in need. When not with his family, he spends an inordinate amount of time at the dog park with his exercise-dependent puppy, Sunflower.
Scholarship FAQs
How long should the application take? 
The application is made up of a few questions and a short video. For the questionnaire, responses to each question should be no longer than 350 words. For the video, we estimate a response should take only about 3 minutes, but it should not exceed more than 5 minutes. With thoughtful consideration to the written and video prompts, we estimate 3–5 hours needed to complete the scholarship. The time it takes to thoughtfully complete the application will not affect your consideration. We are looking for complete and considerate responses. 
How do I receive my scholarship funds? 
Scholarship winners will be notified October 25, 2021 and will be asked to confirm receipt of the email and provide proof of enrollment in their health science program. Details regarding what constitutes proof of enrollment can be found in the official rules. We'll work with the winners to arrange the award. As a reminder, you can be asked to show proof of expenditure. 
Can I apply to the scholarship if I applied last year?
We highly encourage you to apply to the scholarship again. Keep in mind that we've updated the questions, so approach it with a fresh perspective—we will not be accepting videos that were submitted as part of prior years' applications. Also consider the eligibility requirements in applying for the scholarship. Only currently enrolled or those expected to enroll as first years are eligible to apply. 
Can I apply to the scholarship if I have previously won the scholarship? 
Prior winners are ineligible to reapply. There are simply too many other deserving candidates to "re-win" this limited capacity award! 
I am a US citizen, but attend school in the Caribbean. Do I qualify? 
Yes, US citizens attending a health professional school in the Caribbean are eligible to apply.
When will I hear back from you?
You will receive a confirmation email to confirm your application submission. We will notify everyone on or before October 25, 2021. 
Do I need to have an Osmosis account to apply?
We do not require you to have an Osmosis account. No purchase is necessary.
x
Stay updated on future scholarship opportunities!
x
Stay updated on future scholarship opportunities!
x
Stay updated on future scholarship opportunities!