Hi, here's what students
at
St George's University
have been up to on Osmosis:
The data below is from the past 12 months
33,113
Flashcards answered
Students Love Osmosis
at
St George's
Read a few reviews to find out why!
"Osmosis makes me feel more satisfied while studying. I really like how Osmosis seems to be aware of "cram-forget" cycles, and actively pushes me questions to fight that. Osmosis is also great at reminding me of things that I need to spend more time reviewing."
Pinak Joshi
"I have tried so many different study resources, but I always come back to Osmosis because it has better integration of all of the tools I use like Picmonic, First Aid and Wikipedia. Trick questions on my exams were easy because I had already studied them in Osmosis which was awesome! The Osmosis iOS app is also amazing."
Sarah Graff
"I particularly like the Step 1 scheduler, the Osmosis videos, and the correlations to real-live cases."
Rachel Osomo
"Osmosis is great because it promotes active learning. I really like how user friendly Osmosis is, and it has improved my performance in school by providing references to my other favorite resources in addition to having great flash cards, questions and videos. "
Abhinav Markus
"With Osmosis I feel confident that I am on track to do well on the USMLE's. I love the daily quizzes and of course the fact that I can just upload my slides and focus on the information I have covered in class. Besides using my class resources, Osmosis is the only external resource I am using. I haven't tried other resources but Osmosis seems like the best parts of other options combined! Osmosis has helped me prepare for my exams by keeping old information fresh in my mind, and has saved me a lot of time by highlighting topics that are clinically relevant and easily testable."
Yasien Eltigani
"I was a Firecracker user, but it was WAY too clunky, was poor at keeping track of my progress, and I did not like it's short answer format as this is not representative of USMLE. I like that Osmosis has smart, repetitive, high yield multiple choice questions that can be pushed to my phone. Plain. Simple. Effective. I also love the Osmosis integration with Wikipedia, and the manageable daily questions to do with stats on performance! "
Jason Latsky
"The decision to join Osmosis was an easy one. I like the abundance of questions and concept videos, and knowing that each video has been reviewed by a physician and medical students allows me to fully trust the information."
Meghan Merklein
"Osmosis helps with my current classes instead of just focusing on the Board exams. By keeping me on top of class topics, I get so much more out of my lectures!"
Brad Richardson
"Osmosis has exceeded my expectations! The mobile app is easy to use and very helpful, and I truly enjoy the Osmosis videos on YouTube. Osmosis has been great in helping me organize the sheer volume of information that we are required to go through for Step 1 prep."
Ray Sunjed
"I really like the new Osmosis private work space, which helps me review all the material I have learned in the past week. I like how I can highlight a week and then have a quiz made from that week's material! The only other study resource that I use is Picmonic, and I like how these two resources are interwoven into each other."
Jackie Pena
"The videos made by Osmosis are definitely what I love most about the program. I wish there were more! The Osmosis flashcards are made better than most flashcards I have ever seen. They are not vague, the concepts you will be tested on are made very clear. Osmosis also has the best pathophysiology videos I have ever seen! The drawings Osmosis use in their videos are amazing at illustrating concepts, especially if you are a visual learner."
Leon Xu
"I switched from Firecracker to Osmosis, and the customer service has been simply outstanding! Every time I have had a concern or any question, the staff has gone above and beyond to help me. There are many other things that I love about Osmosis including the very well written explanations, and the short videos that are extremely helpful in terms of making it easier to remember that topic. I especially like seeing improvements in my understanding of concepts and, of course, my grades! I recommend Osmosis to all my colleagues!"
Mona Farahi
"I really like that I can upload my course notes to Osmosis and it automatically creates questions based on keywords. It's also really useful that it links those same topics to flashcards, videos, and pages in FirstAid!"
Kathy Guo
"I first used Osmosis a week before my pathology midterm, and I was able to understand all of the difficult topics (CVS and Pulmonary) just from watching videos by Osmosis! I am a visual learner and the videos help me remember and understand a lot of the material. I also enjoy the organization of topics with related videos and questions. I'm currently using the Step 1 study schedule."
Kelly Wright
"The videos and memory aids by Osmosis are the best! I am not a one resource kind of person, so having lots of videos makes the information stick better. At the same time, Osmosis gives me exactly what I need, when I need, it so I don't get bogged down by too much at once!"
Obire
Ready to try Osmosis for yourself?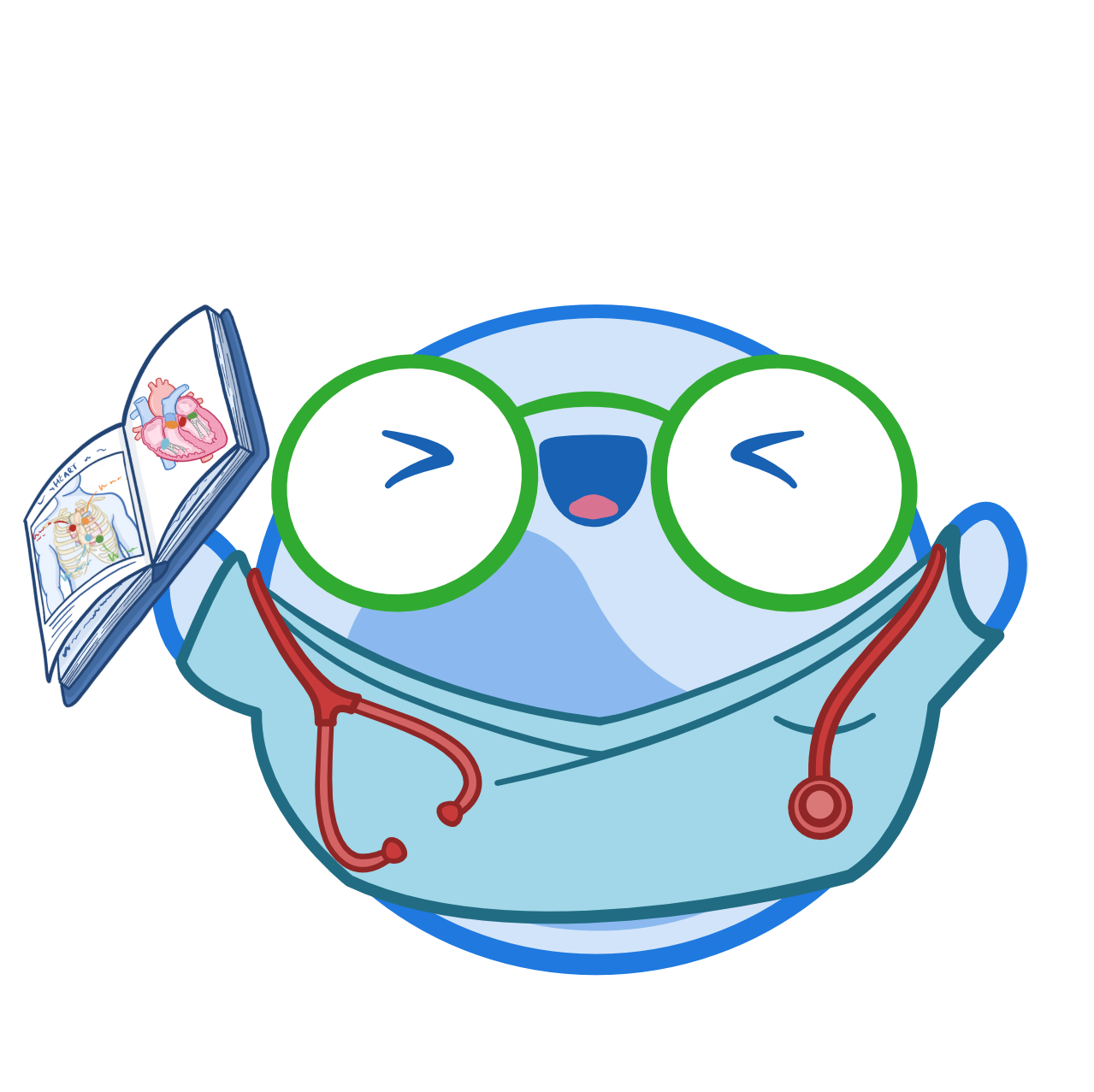 Create your free account now