Hi, here's what students
at
Edward Via College of Osteopathic Medicine
have been up to on Osmosis:
The data below is from the past 12 months
696,839
Questions answered
16,669
Flashcards answered
Students Love Osmosis
at
VCOM
Read a few reviews to find out why!
"I use Osmosis for every single test in medical school. Since implementing Osmosis, my grades have gone up and relative effort has gone down! "
Chelsea Wallace
"As a non-traditional student, Osmosis has really helped me with streamlining my study time. I have other obligations outside of medical school, to include family and military commitments. I find that the best way to study is by creating questions and then practicing them over and over. The spaced repetition, particularly with the flash cards, also helps me in the days leading up to an exam. I utilized Anki for the first block of medical school but then decided to utilize the flashcard function in Osmosis. I find that it is more streamlined and I don't have to worry about syncing my devices. I have the Osmosis app downloaded on all my devices and use the flashcards/questions when I can't be in front of my computer. I've been able to significantly reduce the amount of study time I put in while still maintaining great scores, particularly in Anatomy. The questions and the links to First Aid are probably the most helpful."
Mike Brisson
"Osmosis offers a better way to collaborate with classmates by allowing everyone to contribute their own questions and flashcards for everyone else to review!"
Luke Mueller
"During Block 2, Clinical Medicine, my first two grades were a low C and a high D. While it wasn't a desperate situation, I really thought I could do better. A classmate encouraged me to use Osmosis for the third test. I made an A with roughly the same effort I had put into the previous tests. The difference was active engagement with the material through creating and sharing flashcards and questions with my colleagues. There's nothing like collaborating with classmates to formulate great questions on important information that improve both our grades and our retention. I love that it seems to never run out of questions and there are always new ones available. Osmosis is a critical tool for managing everything together; I use it every day and it's absolutely essential to my continued success!"
Ezra Adams
"I started using Osmosis to help me with board study topics. I love that you can create questions from your own class lecture materials, and share between your fellow classmates!"
Joe Bauer
"The more I use Osmosis, the better grades I get! There is nothing out there that can compare to Osmosis because the features far exceed any other study resource! The ability to use the pre-existing content to study for boards, as well as create your own questions pertinent to university exams, is awesome! Also, the spaced repetition flashcards sent to my phone is something I really love. Osmosis has definitely made my studying more focused and has also saved me a ton of time. Osmosis is definitely the best study resource I've tried."
Valerie Staples
"Osmosis is definitely one of my favorite study resources! It is very helpful for testing my knowledge before the exam, because it either affirms that I have been studying efficiently or shows that I need to go back and focus on certain aspects."
Katelyn Petitfils
"Osmosis is better than other study platforms because it integrates several study methods into one centralized learning platform! I also really enjoy the Osmosis-made videos, and the compatibility with my current coursework."
Joshua Vick
"Osmosis helps me test my understanding of the material and keeps me on track. Osmosis also helps me focus on the important information for those 160 slide PowerPoints!"
Maza Tchedou
"I like that Osmosis is an interactive interface that makes studying much easier. I do not have to flip through First Aid or make my own flashcards because they are already linked to my Osmosis account through the lectures. This cuts down on the time required to seek out alternative sources, and allows me to concentrate my efforts and focus more on topics that are high yield for board preparation."
Aidan Mcgovern
"Osmosis is incredible. There is a strong correlation between by exam scores and my use of Osmosis. With the exception of one very unfortunate outlier, my exam scores were between 9-12 percent better when I used Osmosis versus when I did not. Almost all of my medical school class bought Osmosis subscriptions, and it completely changed the way our class approached test preparation. "
Christopher Michaelson
"Osmosis is unlike any other resource because everything you need is in one site! The ability to collaborate with my classmates and view the questions they created has definitely helped me improve my grades and also retain information for a longer period of time more effectively. My favorite things about Osmosis are the organization, the quizzes, and the videos!"
Daniel Casas
"I decided to commit to Osmosis in the fall, and I should have done it sooner because I no longer drown in a sea of papers! Being able to access my notes and documents from any computer is something I didn't realize would be so essential for me. I love that Osmosis keeps all of my work in one place so I can spend less time preparing my materials and more time actually studying them."
Grant Weingarten
"Osmosis has helped a ton with class exams and I believe it will be very beneficial for Step 1 as well. I really enjoy having all of my class materials in one place for easy access."
Taylor Thrash
"Since using Osmosis my confidence level has greatly increased when taking tests. I love using Osmosis as a primary study tool because not only does it give me high yield flashcards to learn the material, but also quizzes me to make sure the material is sticking!"
Samuel Purkey
"Osmosis is very helpful when reviewing information and studying for exams. I like the way Osmosis allows you to take notes and make flashcards or questions directly from the lecture material while studying!"
Niambi Horton
"When I started medical school, I was very nervous about how much information I needed to learn. Having the ability to test myself through Osmosis has helped ease my fear of whether or not I am retaining any information while studying. It helps me understand different subjects better by having the ability to make questions and access questions created by my fellow classmates. I have used a lot of resources, but this has been one of the most beneficial for me. By providing videos and links, I don't have to spend time searching for them and it allows me to focus on studying more."
Kalei Rollins
"Osmosis is the best because it got me out of the monotony of reading the same material over and over. It allows me to view other people's perspectives on what I'm studying and has helped me understand things in a different way. I love that I can choose questions that relate to the material I'm studying as I go."
William Heartsill
"Being able to use Osmosis to collaborate with other students from my class has really helped me be productive with my studies! I really like being able to quiz myself with Osmosis on content from our classes as well as board related questions."
David Nguyen
"To be honest, I don't use anything else besides Osmosis! Interactive learning is what originally motivated me to join Osmosis, but I also love their quiz modules that allow me to quiz myself before exams."
Kayla Hammelman
" I really love the quiz feature that Osmosis offers! I'm so glad that Osmosis was recommended to me by other students at my school who use it!"
Victoria Persampiere
"Osmosis really helps me prepare for my exams! I first nail down concepts using all of the study resources Osmosis offers, and then I test myself by answering questions that Osmosis gives me! This gives me a good idea of where I'm at in terms of preparedness, and helps me and figure out what I need to study more! I love being able to then narrow down the quiz questions I answer based on module for more specific studying! The amount of features that Osmosis offers truly outweighs any of the other study resources I've used. "
Macy Phillips
"I primarily use Osmosis for the pre-made practice questions, but I also enjoy how you can create custom quizzes! I also really like the new PDF note taking capabilities where I can highlight and underline information in my lecture slides!"
Michael Saggio
"I love that Osmosis gives you the ability to crowdsource questions between classmates!"
Christopher Walker
"Osmosis allows me to review course material conveniently whenever I want. Questions from board review material and my classmates help me stay on top of the material and show me my weaknesses in understanding. Without Osmosis I would not have been able to get through medical school with the level of success I have experienced so far. Osmosis allows me to constantly review course material. I use the questions made by my classmates to get a better idea of what I need to focus on while I study. Knowing that I'm more comfortable with some material more than others is an invaluable resource that saves me time and energy when I study for exams."
Numair Tahir
"Osmosis is an extremely useful interface for consolidating notes and study prep. I am pretty excited to use Osmosis for my first exam in medical school!"
Nicholas Ryan
"I love Osmosis quizzes!"
Ryan Beard
"Osmosis has changed the way I do medicine. By being able to take notes on my actual slides on the platform I am able to save time. Further, it's extremely helpful to be able to write questions from high yield topics that professors stress in class. When board time comes I will be ready thanks to Osmosis!"
Jeremy Wayne-Ledford
"It really allows awesome class collaboration! It's been the easiest and most time efficient way for me to study. The most useful feature is being able to repeat questions based on my confidence level! The iPhone app allows me to literally be able to study anywhere. The most useful feature is being able to repeat questions based on my confidence level! Having to decide my confidence level after every question was annoying at first, but it's helped me realize subjects I'm weakest in. Also, just repeating questions that I've missed has been extremely helpful. I haven't really started utilizing the 'notes' feature enough to comment, but I'm pretty excited about it!!"
Maxie Wilson
"Being able to have access to all of my course documents, in-with integrated boards / wards materials was the only reason I needed to buy and use Osmosis. That being said, having the massive question bank, flashcard / question system, timeline search, note taking ability and the phenomenal user interface are all additional features that I love. These features help to facilitate the most complete and immersive learning experience available to medical students. I previously used Anki, but the UI was 'clunky' and the transition between devices was not as fluid as it could be. Osmosis enables the individual medical student to have access to nearly every learning feature they need, with intelligent recommendations (that aren't automatically implemented, which is nice compared to some other programs). The real strength of Osmosis is obviously in having a large, dedicated class of students who contribute to the question and flashcard bank for any given module. I literally cannot wait until highlighting becomes available, because then it will have almost all of the features I have been wanting for in a learning system like Osmosis."
Patrick McKeny
"What sets Osmosis apart from other study resources is the integration with lecture Powerpoints and the ability to create flashcards directly from the slides. I was very disorganized before using Osmosis, but now I have actually decreased the amount of time I study! I really like the links to the Osmosis videos and how it is integrated with Picmonic and Sketchy. I also like how Osmosis recommends questions from keywords in PPT's. Osmosis keeps all of my course work organized and allows me to have everything in one place!"
Yuni Echemendia
"The integration of Osmosis with Picmonic is fantastic!"
Michael Brisson
"Osmosis helps me most for board exams. I was struggling, bouncing around from topic to topic before without a clear path to cover everything. The Osmosis Step 1 scheduler tool has helped me a lot with that."
Brock Clark
"I like how Osmosis provides a method of centralizing all of the different resources necessary to succeed in medical school. I can look at my lectures, answer practice questions provided by Osmosis or my classmates, review previous material, and practice for boards. I really enjoy the rapid review that Osmosis offers to provide assistance with long-term memory. It answers any questions I have using Picmonic, attached videos, or the various links provided by Osmosis. In addition to the resources, the different forms of questions and note cards give me practice answering questions on the material and help me feel more confident when testing. "
T.j. Demshar
"When I started using Osmosis, my grades and confidence in the material went up more than I ever expected. I like the fact that I can share questions with my classmates directly in relation to the material covered in lecture and class slides. It definitely helps further my understanding of the material, and ensures that I am fully comprehending it. Osmosis is one of my top resources I use to study because it lets me know if I am understanding the material in depth, shows me where my weaknesses are, and where improvement is most needed."
Carly Ulrich
Ready to try Osmosis for yourself?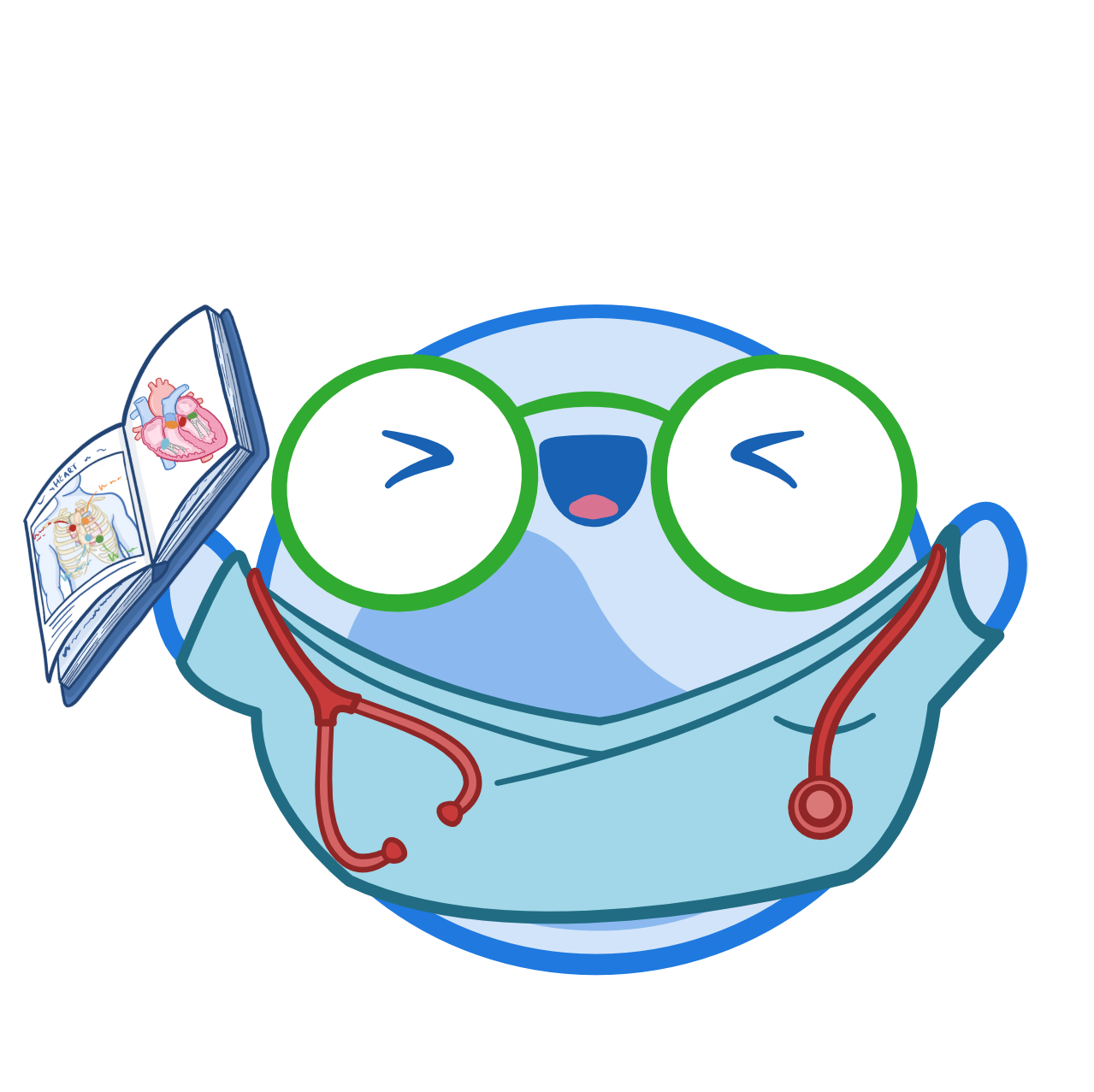 Create your free account now