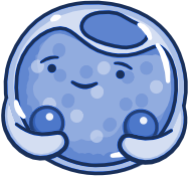 Trusted by leading institutions and recipients of prestigious education awards, your education is in good hands with Osmosis
Top institutions are teaching with Osmosis
Each part of the Osmosis platform makes healthcare simple
From MDs and DOs to PAs, RNs, NPs, and other health professionals... get the tools you need to make complex subjects easier to teach and learn
Get through more material faster.
According to one study, A-level students spend 6-8 hours a day studying on top of lectures.1 
Osmosis 2,000+ expert-reviewed videos can condense a 1-hour lecture into just 10 minutes.
Transform your marks into grade-A achievements with Osmosis's unique study tools
Effortless Learning, Organizing, Assessing, and Collaborating are the keys to high-performance
Students and educators who use Osmosis tell us they see higher grades and lower stress.
Your 3-Step Health Education Success Plan
Working through massive amounts of material is easy with Osmosis
1. Get access
Join millions of learners and educators completely risk-free with a 
full-access, 7-day free trial.
2. Get streamlined
In a few clicks, get all your resources in one place so they're 
easily accessible and organized.
3. Get success
Make focusing, learning, and retaining easy with innovative studying 
methods, backed by learning science.
Here's why 3.2+ million learners and educators love Osmosis
Quinn Strenn
It's better than Anki. It's an incredible combination of my own flashcards, Osmosis flashcards and the videos. Having everything synced in one was just unreal, it was unbelievable. And it went with me wherever I went. I didn't need to hear a 50 minute lecture but to see an eight minute summary of atrial fibrillation. That was incredible.
Medical student, University of Utah
Marc Triola
Osmosis is fantastic because of the growing pace of the library. They're so agile and responsive to emerging things. It's not just the quality of the education materials, but the digital footprint students leave. That helps with analytics to have a much deeper insight into each students' progress, excellence, achievement of mastery. 
Associate Dean for Educational Informatics, NYU Grossman School of Medicine
Jessica Moore
During anatomy I was passing but I was like, "Oh, this feels so hard!" A lot of medical students feel super overwhelmed by the breadth of information. When I started using Osmosis, I started getting 90s! 92, 94… wow, look at me! Having everything organized is going to make your life so much easier.


Medical student, University of Miami
Get peace of mind with Osmosis so you can focus on doing your best
⇨ Is Osmosis right for my specialty?
Anybody anywhere who wants to study medicine and healthcare can benefit from Osmosis. MDs and DOs to PAs, RNs, NPs, other health professionals and more have used our platform to learn more deeply and do better on exams. We specialize in transforming difficult medical and health topics into easy to digest videos that are relevant to many students and institutions across a wide discipline of health professions. They benefit from our in-depth, innovative approach to healthcare education and see success for both students and faculty alike.

⇨ Is Osmosis expensive? 
With expert-reviewed, award-winning study tools that demystify complicated medical concepts, it's possibly the best investment you can make if you want a clear, direct way to learn medicine.

Not only that, but you can select different plan lengths to work with your budget (the longer you subscribe, the more you save!) and you can cancel anytime. We also offer group discounts to eligible learners. If you get some of your peers together, reach out and we'll see what we can do to provide access to you!

⇨ Can I trust the material?
With over 100 medical and nursing experts and content creators on our staff and curriculum advisory boards, Osmosis's content is reviewed and updated constantly to ensure you're getting the best, most up-to-date education possible. We even provide content that qualifies for CME credits.

⇨ Read more FAQs 
"When students ask me questions about a concept or an idea...
"
One of the things I like to do is send them to the Osmosis website so that they can get the best information. Quick, short, succinct, cover[age] of the material. That's usually my first go-to for them.
"
James Van Rhee
Program Director and Associate Professor, Yale School of Medicine PA Online Program