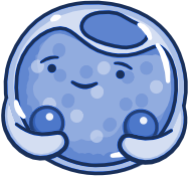 Study on the Go with the New Osmosis Nursing Mobile App
It's now easier than ever to access our library of hundreds of nursing videos, plus thousands of pathology, physiology, anatomy, and clinical practice videos, NCLEX-RN-style questions, and med tables all at your fingertips. We've also integrated well-loved and highly requested features from the Osmosis web like the High Yield Notes, Daily Practice Quiz, and "Watch Later" playlist. 
Gain confidence in your knowledge and practice with our RN library
Osmosis Nursing Process videos help you beat impostor syndrome
With our Nursing Process video series, you'll challenge your clinical decision-making skills in the same way the NCLEX-RN® does. Covering dozens of key topics to help you visually understand how to Assess, Diagnose, Plan, Implement & Evaluate (ADPIE), you'll get the critical and clinical thinking skills you need to succeed in your nursing career.
Watch Videos
Be prepared for the NCLEX and Next Generation NCLEX
NCLEX-RN®-style questions
Remember, understand, apply, analyze, evaluate, and create outcomes with confidence. Instead of heading into the exam feeling stressed and overwhelmed, these thousands of brand new NCLEX-RN-style questions (including Next-Gen) prepare you for exactly what you'll see on exam day.

Learn more



Osmosis Ultimate NCLEX-RN® Guide
The NCLEX-RN® is long and time-consuming and makes nursing school grads nervous. However, with proper preparation, you can conquer this exam! Learn how to study for and pass the NCLEX-RN with this Osmosis Ultimate Guide.

Download Now




Get inside info and advice from expert nurse educators!
What to Expect During Nursing Clinicals with Nurse Liz and Nurse Paige

Nursing clinicals can be scary, but they don't have to be! Learn what to expect from Osmosis experts Nurse Liz and Nurse Paige including how to use what you've learned in a hands-on environment, how to conduct effective health assessments, and what to focus on while you?re in the field.

How to Use the Osmosis Nursing Quiz Builder with Nurse Liz

Nurse Liz will show you how to use the Osmosis Quiz Builder, including building your own quizzes and using some of the fun features of the quizzes and analytics to help you prepare for your exams - and career!

How to Build Study Habits That Last

As a busy student, your time is both valuable and in short supply. Learn how to develop effective, efficient study habits that will keep you on task and on time with Osmosis content experts, Kelsey LaFayette and Paige Randall.

How to Answer Different Question Types on the NCLEX

If select all that apply questions make you cringe, and you're worried that deliberately confusing wording will trip you up on exam day...Nurse Liz has some foolproof tips that'll help you cut through the confusion and make the correct answers a lot more obvious to you.

How to Be a Good Nurse

Being a nurse can be tough, and the past year in the pandemic proves that more than ever. Nurses Berta and Stefanie from Be1Support1 will share strategies to practice better communication, emotional intelligence, working with other health professionals, and most importantly, trusting your intuition.

How to Thrive Using the New Osmosis Nursing NavigationHow to Thrive Using the New Osmosis Nursing Navigation

Our new Osmosis Prime: RN product combines exclusive videos created by nurses for nurses, combined with NCLEX-style questions to reinforce your knowledge, to help you learn what you need to pass your exams, and build the knowledge you'll need in practice.

Questions to Ask When Choosing a Nursing Program

So, you want to be a Nurse? Awesome! Let's get you started.

Study for Success: Habits Every Nursing Student Should Adopt

Nursing school can be overwhelming with content. Adopting smart study habits early on in your education will set you up to be a successful learner, test taker and practicing RN!

Next Generation NCLEX Misinformation

Osmosis An Osmosis video exists for this concept advisor, Dr. Sharon Goldfarb will shed light on the changes to the NCLEX exam, what motivated these changes, and how you can best prepare.

Meet the Osmosis Nursing Team and Learn About Their Career Paths

During the webinar, the Osmosis nursing team will share their unique stories from the classroom to clinical practice and what they do now at Osmosis and answer your most frequently asked questions about being a nursing student and the nurse experience.

How to Use Osmosis's New Nursing Library

Finding the content you need to succeed in your classes and exams has never been easier with our new and improved navigation. In this webinar, Nurse Kelsey Lafayette will discuss how to use the new Osmosis Nursing curriculum throughout your nursing school journey

The U.S. Nursing Shortage: How will it affect your career?

While the U.S. has faced a number of healthcare staffing shortages during the past century, the last few years have been especially rough. Join Nurse Liz & Nurse Maria for a discussion on the current nursing shortage to learn why it's happening and how it impacts the future of nursing.
Check out More Tips, Tricks, and Fellow Students Experiences
My First Clinical Nursing Experience
Osmosis Nursing Student Ambassador (ONSA) Nishtha Patel shares her experiences in clinicals. Her words of wisdom can help you understand what to expect, and how to approach this big step with confidence!
Join the ONSA Program today
Osmosis is now accepting applications for our Osmosis Nursing Student Ambassador (ONSA) Program! This is a competitive program, as we are looking to accept 1-2 ONSAs per school. As part of the ONSA program, you will receive a myriad of benefits, including the chance to be heard  and help transform nursing education, lead events to empower and educate your classmates, get paid to complete monthly activities, publish blogs on the Osmosis site, broaden your network with global nursing students and faculty, influence and get exclusive access to Osmosis Nursing content and so much more. We encourage you to apply before slots get filled.
x
Sign-Up to Join Our Email List
x
Join Our Email List
x
Sign-Up to Join Our Email List