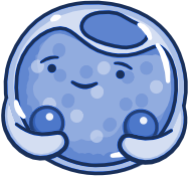 Special Podcast Episode: Osmosis and Elsevier Join Forces to Raise the Line!
As the exciting new relationship between Osmosis and Elsevier begins, Raise the Line hosts Shiv Gaglani and Rishi Desai explore how combining forces might benefit students, healthcare providers and patients with Elsevier's Jan Herzhoff and Elizabeth Munn.
Empowering Clinicians and Caregivers with the Best Learning Experience Possible
Award-winning culture
Our six values are the backbone of who we are. We're honored to have received many awards in recognition of our efforts to create a more caring world by developing the most caring people. 
We're pleased to be joining Elsevier, which embodies similar values and has earned a number of awards including Best Global Culture, Best Company Work-Life Balance, and Best CEO's for Women & Diversity (which Osmosis has received as well!). 
Trusted Content, Global Reach, and an Enduring Legacy in Health Education
Elsevier has built an enduring legacy in health education, from leading content resources such as The Lancet and Netter's to cutting-edge digital tools for assessment and simulation like 3D4Medical's Complete Anatomy, Shadow Health, Sherpath, HESI, and ClinicalKey Student.
Osmosis will be joining Elsevier's Global Medical Education team which serves health educators and students in over 150 countries. They have deep expertise in creating, localizing, and translating world-class content and tools, including most recently 3D4Medical's Complete Anatomy app into Mandarin and Spanish.
Educating one billion people by 2025
Our vision is that everyone who cares for someone learns by Osmosis. With Elsevier's exceptional team, resources, and expertise, we will be able to invest more in reaching our goal of educating one billion people by 2025.
Passionate About Healthcare Education
Trusted partners in world-class content and innovative teaching and learning solutions.
x
Stay tuned for more exciting updates. Join our email list.