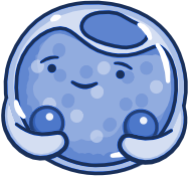 Our Founders
Ryan Haynes and Shiv Gaglani started building Osmosis as medical students at Johns Hopkins.
Outside of the classroom, they knew there had to be a better way to learn medicine more effectively. What began as a tool to help Shiv, Ryan, and their classmates has transformed into the Osmosis of today, a comprehensive platform that helps people around the world understand health more thoroughly.
Start with the heart

We care about each other, our learners, and improving access to medical and health education.


Imagine more

We work to innovate and draw new connections to bring our learners the best experience possible.


Spread joy

We strive every day to bring joy to our learners and our team.



Open your arms

We welcome all learners, and focus on making learning simple and approachable.



Have each other's backs

Our learners and teammates can rely on us for support as they work to reach their goals.


Reach further

We're committed to maximizing our potential and touching more lives.



Osmosis has been recognized by Inc. Magazine as one of America's Fastest-Growing Companies.
This list is the most prestigious ranking of the nation's fastest-growing companies. Due to strong partnerships with leading educational and health organizations and strategic initiatives such as our efforts in healthcare workforce development to 'Raise the Line' we have rapidly expanded our impact to millions of healthcare professionals, students, and patients worldwide.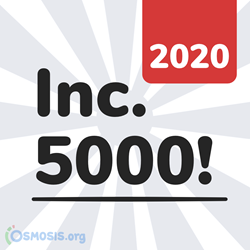 Osmosis Faculty Reviewers work closely with our Content team to ensure that our partners, students, and faculty are able to have the best learning experience possible by ensuring that the content we produce is accurate, engaging, effective, and reflects current literature. The primary responsibilities for an Osmosis Faculty Reviewer role relate to serving as a subject matter expert for our content projects. Interested?
x
Sign-Up to Receive Osmosis News and Updates
Fill out the form to receive Osmosis newsletters, updates, and news.