Questions. Flashcards. Memory Aids.
An automatic study plan for every lecture
"I have always been on the hunt for a comprehensive, well-organized, and continuously maintained system for independent study... The ability to access Osmosis on-the-go, across a variety of devices is a simple, but entirely necessary, feature for this generation of medical scholars... Taken as a whole, I feel that the Osmosis system of studying represents the current direction of medical education."
Let Osmosis Manage Med School
Make Med School Easier
With Osmosis, managing med school can be as easy as sorting your inbox. You get connected to thousands of flashcards and questions. Relevant quizzes are pushed to your phone. Whether you are just getting started, prepping for boards, or need a refresher for clinical practice, let Osmosis take it from here...
Try it for Free!
Ready to give us a try? You'll Get 1 Month free!
Sign Up Now
About our team
Want to change education? Come work with us!
Shiv Gaglani
Co-founder & CEO
Shiv is an MD/MBA candidate at Johns Hopkins and Harvard Business School. He curated the Smartphone Physical at TEDMED 2013, and is an editor of Medgadget.
Ryan Haynes, PhD
Co-founder & CTO
Ryan is a second year MD candidate at Johns Hopkins with a PhD in neuroscience from Cambridge. He's a self-taught programmer with a track record in creating educational software.
Rishi Desai, MD/MPH
Chief Medical Officer
Rishi is an MD/MPH who cares deeply about online medical education. He's a pediatric infectious disease physician at Stanford, previously led Khan Academy Medicine, and served as an EIS officer at the CDC.
Caleb Furnas
Director, User Experience and Growth
Caleb helps medical students and educators dive into the 21st century. Before Osmosis he managed programs at a public policy and technology company. He's grown to accept that he looks like Neil Patrick Harris.
Sam Miller
UX/UI Designer & Developer
Osmosis has a ton of awesome tools and features. Sam's mission is building the "yellow brick road" through Osmosis by making our features fun and easy to use.
Thasin Jaigirdar
Project Coordinator
Thasin loves learning about new technologies and how they can help improve healthcare and education. He helps run some of the super cool initiatives Osmosis undertakes. When not working on Osmosis, he returns to his day job in management consulting.
Sarah Tisel, MD
Medical Editor
Sarah serves as a Medical Editor for Osmosis. A neuro/psych double major in college, Sarah has had a long standing interest in how the neuroscience of learning. She is currently a PGY-2 in neurology at UVa.
Malorie Snider, MD
Medical Editor
Malorie serves as a Medical Editor for Osmosis. An Alpha Omega Alpha recipient and Rhodes Scholar, Malorie matched into OB/GYN at Johns Hopkins and achieved a 261 on the USMLE Step 1 and 279 on the USMLE Step 2 CK exam.
Vishal Punwani
Medical Editor
Vishal is a senior medical student at Melbourne Medical School, interested in pediatrics and obstetrics. Super excited about medical education, Vish is also a Teaching Fellow for Khan Academy, and works closely with the University Ob/Gyn team in Melbourne to improve curriculum delivery.
Matt Sakumoto, MD
Lead Editor
The Lead Editor at Osmosis and graduate of Northwestern's Feinberg School of Medicine, Matt was lured by the sand and sea of San Diego where he is an Internal Medicine resident at Scripps Mercy Hospital. He loves teaching and creating random mnemonics for everything.
Matthew Lineberry, PhD
Research Advisor
Medical Education
University of Illinois–Chicago
Jojy Cheriyan, MD/MPH
Clinical Advisor
Internal Medicine, Neurology
Rutgers
Ankur Gupta, MD
Clinical Advisor
Ophthalmology
Washington University–St. Louis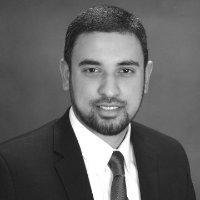 Sohaib Mohiuddin, MD
Clinical Advisor
Radiology
Kansas University
Jason Franasiak, MD, FACOG
Clinical Advisor
OB/GYN
Rutgers RWJ Medical School
Talmadge D. Cooper, MD
Clinical Advisor
Neuro-ophthalmology
Stanford
Amin Azzam, MD/MA
Clinical Advisor
Psychiatry
University of California
Christian Horazeck, MD
Clinical Advisor
Anesthesiology
Duke University
Zeeshan Mansuri, MBBS/MPH
Clinical Advisor
Psychiatry
Drexel University
Alice Ferng
Medical Scholar
Surgery
University of Arizona
Andy Bunch
Medical Scholar
Emergency Medicine
University of Virginia
Ashraf Ahmed
Medical Scholar
Ophthalmology
Northeast Ohio Medical University
Caitlyn McCall
Medical Scholar
OB/GYN
University of Kansas
Cayla Spaw
Medical Scholar
Dermatology
University of Missouri
Dan Viox
Medical Scholar
Anesthesiology
Northwestern University
Danielle Maholtz
Medical Scholar
Pediatrics
Philadelphia College
Jim Eubanks, DC/MS
Medical Scholar
Ortho, MSK, PM&R
East Carolina University
Juliana Xie
Medical Scholar
Radiology
Penn State
Mohammed Rezai
Medical Scholar
Dermatology
Touro University
Myles McKittrick
Medical Scholar
Neurology
National University of Ireland
Paul Scherer
Medical Scholar
Neurology, Ophthalmology
Johns Hopkins University
Scott Piazza
Medical Scholar
Osteopathic Principles & Practice
Arizona College
Silia DeFilippis
Medical Scholar
Psychiatry
Weill Cornell Medical College
Zander Prewitt
Medical Scholar
Emergency Medicine
Philadelphia College
Benjamin Longwell
Medical Scholar
Anesthesiology
Philadelphia College
Andrew Zhao
Medical Scholar
Psychiatry
University of Buffalo
Chris Cashman
Medical Scholar
Neurology
Johns Hopkins University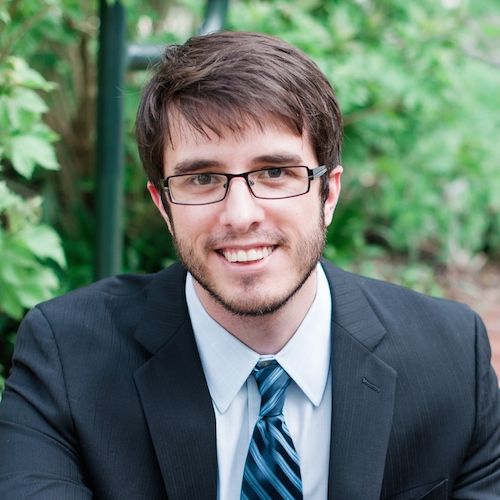 Casey McQuade
Medical Scholar
Emergency Medicine
University of Pennsylvania
Jimmy Tam Huy Pham
Contributor
Multiple Packs
Arizona College
Contact us
We'd love to hear your questions, comments, ideas and constructive feedback! Just send us a message here or at hi@osmosis.org
Contact details
Email: hi@osmosis.org