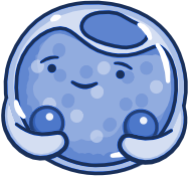 Our Story
Ryan Haynes and Shiv Gaglani started building Osmosis as medical students at Johns Hopkins University School of Medicine. Outside of the classroom, they knew there had to be a better way to learn medicine more effectively. What began as a tool to help Shiv, Ryan, and their classmates has transformed into the Osmosis of today, a comprehensive platform that helps people around the world understand health more thoroughly.
Osmosis helps learners like you...
More About the Osmosis Community
Osmosis Video Evolution

This is a visual tribute to the evolution of Osmosis's video art style from 2015 to 2020.

Osmosis Around the World

Osmosis is more than an educational platform—it's a global movement! Millions of students, clinicians, caregivers, and patients from all over the world learn by Osmosis.

Serving Institutions and Organizations

Over 100+ leading universities and companies trust Osmosis. Empower every learner and employee to maximize their full potential.
Learners Share Their Experiences Learning by Osmosis
Announcing the New, Reorganized, & Enhanced Osmosis Library
We've all been spending a lot more time at home in 2020. Inspired by Marie Kondo's KonMari Method™ and TV shows like The Home Edit, people have been using this time to reorganize and optimize their living spaces to make life a little easier. This year, the Osmosis Content, Product, and Engineering Teams have been working hard on a 2020 "home renovation" project of our own: a huge overhaul of the Osmosis Library! 
x
Sign-Up to Receive Osmosis News
Fill out the form to join our email list to receive our monthly newsletters, updates, and more.