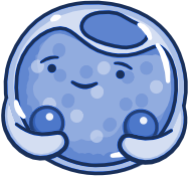 Spaced repetition
The regular use of Osmosis flashcards enhances students' long-term memory and improves recall—important not just to exam performance, but to clinical practice.
The testing effect (also know as the test-enhanced learning and retrieval practice)
Osmosis encourages active learning via practice with board-style Q&A, which improves student performance on exam day.
Individualized learning
Osmosis analyzes each student's curriculum, schedule, and performance on low-stakes assessments to recommend relevant videos and practice materials when they need them.
Multimedia design best practices
Our videos enhance learning and reduce cognitive load by presenting content in "chunks" to promote the development of schemas. This method moves concepts into long-term memory more efficiently and better links them with learners' existing knowledge.
The Osmosis platform also incorporates practical learning models such as...
John Keller's ARCS model 
Content is served in a way that gains students' Attention, ensuring that content is Relevant and timely, building student Confidence, and ensuring student Satisfaction with their learning through feedback and reinforcement. 

Dick & Carey's cognitive information processing model
Understanding that learning and behavior is guided by mental processes, Osmosis's e-learning tools organize instruction, and guide and support learning.
...to engage students in active, self-directed learning.
Looking for more information to support your students in the classroom? Check out these learning science resources.
"
The design of Osmosis videos is based on learning sciences...and the student-centered animation format is more engaging than traditional lectures.
"
Sinky Zheng, Ph.D.
Senior Faculty and Instructional Developer, University of the Pacific Dental School