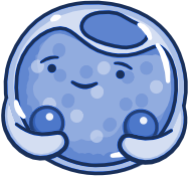 Opportunities Abound
Online Study Groups
Skill-Sharing Events
Host Virtual Events
Test-Drive Osmosis Features & Initiatives
Research Opportunities or Collaborations
Lead the Charge
As an OMEF, you can contribute to the Osmosis mission in many ways, including: 
Hosting events at your institution

Share your knowledge and experiences on the Osmosis blog 

Collaborate on projects and initiatives

 Build lasting relationships with both OMEFs & Osmosis teammates

Organize and attend skill-building sessions and virtual tea times, 

And so much more.
Our hope is that you will join Osmosis and help us reach as many future clinicians as possible—while spreading joy in the process!
Eligibility
Global first- or second-year medical student (MD/DO/MBBS) in good academic standing, as well as those
 completing an iBSc or equivalent.
Students beyond their second year must prove they can balance both their studies and OMEF responsibilities in their application.
Smriti at St. George's University London in Cyprus

Brian at AT Still University

Angela at the University of Guadalajara

Darren at University of Illinois Chicago

Tom at Stellenbosch University
Apply by January 2nd!
Next cohort begins January 2023 | Program is conducted in English | Upon acceptance, an OMEF agrees to be an exclusive Osmosis ambassador
One of our values is to "Open Your Arms". In line with this, if you have any specific needs that may require a different method for application submission, please reach out to us at

[email protected]

.

Semesters are:

Spring | January through April
Fall | August through November 
Optional | December & May
What OMEFs Have Created
A CPU project with an Osmosis team

The STEP journey guide specifically for International Medical Graduates [IMGs] 

A mentorship initiative with pre-med students

Joining an annual Wikipedia Editing Course as well as, co-creating an evergreen course with Dr. Amin Azzam

Tea Times or ad hoc, virtual meetups with other OMEFs to talk shop, learn from each other, and stay accountable 
Team
Osmosis team members you'll most often come in contact with throughout the program tenure

Hunter Workman | Community Manager
Victoria Cumberbatch | Community Development
Hillary Acer | VP, People & Experience
Dr. Amin Azzam | Educator & Mentor

Shiv Gaglani, MBA |

 CoFounder & 

CEO

Dr. Rishi Desai

 | Chief Medical Officer
OMEF Testimonials
It was great to get to know people from different parts of the globe who are either students or healthcare workers, their study techniques and their experiences. It has also been great to  share osmosis with other students at my university who didn't know the platform, I've seen how they have gotten better grades and have better studying techniques.
Ines
Universidad Anahuac Mexico
The OMEF program opens new horizons. I get to meet a diverse group of motivated and inspiring professionals. The work is rewarding for both the people who are presented Osmosis and to those who present it.
Lewis
St Joseph University Beirut
I like that Osmosis has the core values they emphasize, as well as, the genuine interest in ensuring students get the best learning opportunity. I enjoyed being part of the behind-the-scenes crew in giving my opinions and being part of bringing about study-resources-change(by introducing Osmosis) at my school. I like that the leaders like Viki, Hillary and the rest of the team are so caring and understanding of our busy schedules and are patient with us. Thank you.
My favorite part of the OMEF program is that it gives me an opportunity to use my skills and directly contribute to something bigger than myself. Filling out surveys and answering questions during meetings gives Osmosis valuable information on how to improve. Also, being able to directly work on Osmosis projects- whether trivia slides, or question writing, or curating playlists- means that I get to be part of building something special. And in the midst of endless studying, it is refreshing to be able to directly contribute to something- and see the immediate improvement.
Ashley
University of Texas Health McGovern
Seeing the achievements of my medical peers all around the world has been very motivating and inspiring. Preparing to lead an event for a big audience encouraged me to really analyse my own advice and think about how to articulate my points better and in the process of doing that it helped my understand them better. Also i loved seeing everyone's dogs on slack :)
I loved the sense of teamwork, collaboration and community I got from the OMEF program. It allowed me to achieve my personal study goals as well as helping others in my school do so as well.
Haniya
American University of Integrative Studies Barbados
x
Sign-Up to Receive News and Updates from Osmosis
Fill out the form to receive Osmosis newsletters, news and updates.