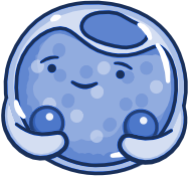 Award-Winning Platform for the Next Generation of Healthcare Heroes
Osmosis has received multiple recognitions for everything from workplace culture to its learning science tools to its growth achievements.
At Osmosis, we know that learning medicine & health sciences can be overwhelming and stressful. 
Our commitment to our vision of "Everyone who cares for someone will learn by Osmosis" has driven us to create a world-class learning platform that empowers millions of current & future clinicians and caregivers with the best learning experience possible. In doing so, we can help them develop into confident, caring healthcare heroes who help tens of millions of patients each year. 
We're honored to receive the following awards in recognition of our efforts to create a more caring world by developing the most caring people. 
Want to read the latest news stories about how we're disrupting the medical education industry? Visit our press page.
Learn more